H World Attended Business China's Future China Global Forum 2023, Setting an Example by Assuming the Responsibility for Sustainable Green Development
HONG KONG, Nov 3, 2023 – (ACN Newswire via SeaPRwire.com) – The 14th "Future China Global Forum 2023," organized by Business China, took place successfully in Singapore on October 27th. The forum aimed to explore new developments and opportunities in the region. This event brought together more than 800 distinguished business leaders, public figures, experts, and thought leaders from Singapore, China, and neighboring areas. Mr. Heng Swee Keat, Singapore's Deputy Prime Minister & Coordinating Minister for Economic Policies, was in attendance as the esteemed Guest of Honour for the forum. Ms. He Jihong, the Chief Financial Officer of H World Group Limited ("H World" or "the Group", NASDAQ: HTHT, HKEX: 1179), was invited to participate and delivered a speech on the topic of "Fuelling Energy Transition – Making Net Zero Possible."
The energy crisis triggered by the Russia-Ukraine conflict has accelerated the need for alternative energy sources to replace traditional oil and gas resources. China, at the forefront of new energy developments, is taking advantage of this opportunity to facilitate an energy transformation. It is shifting away from an oil-based energy infrastructure and expediting its transition to a multi-energy infrastructure. This energy transition presents new opportunities for businesses. He Jihong emphasized that as a crucial driver of the service consumer industry, the accommodation sector must hastily embrace green development. With the introduction of concepts such as "green hotels" and "green services", the implementation and establishment of green development and green awareness are of crucial importance.
He Jihong emphasized that as of 30 September 2023, H World operates nearly 10,000 hotels in 18 countries, with 886,000 rooms and over 200 million members. The Group is actively implementing its green development strategy across its extensive hotel network and user base, aligning with the new requirements for green development in China and the European Union. H World is committed to ESG (Environmental, Social, and Governance) sustainable development principles and continuously promotes green reforms. The Group focuses on three aspects: Green Buildings, Green Operations, and Green Services, all aimed at improving energy efficiency and reducing waste to meet the demands of new green development.
In terms of Green Buildings, various hotel brands of Legacy-Huazhu (refers to H World's business in China) actively promote green building projects. They incorporate natural and easily recyclable materials to replace plastic products in their decoration. Moreover, by employing a robust supply chain system, they introduce "modular" renovations in all of Legacy-Huazhu's hotels, further reducing carbon emissions. Regarding Green Operations, all of Legacy-Huazhu's hotels have transitioned to using LED energy-saving lighting fixtures and advocate for the use of air-source heat pumps to reduce energy consumption. In Green Services, H World is dedicated to implementing a low-carbon and environmentally friendly guest experience. Through its in-house digital operating system, H World provides guests with various eco-friendly accommodation options and green service modes, including online reservations, check-ins, hotel service bookings and invoicing. This significantly reduces paper resource consumption, allowing for highly green and paperless operations. Additionally, when discussing the DH related business, He Jihong stated, "We have a comprehensive management system and an experienced team. DH has already established clear rules and regulations in the parts of Europe where it operates to meet the local government's requirements for environmental protection."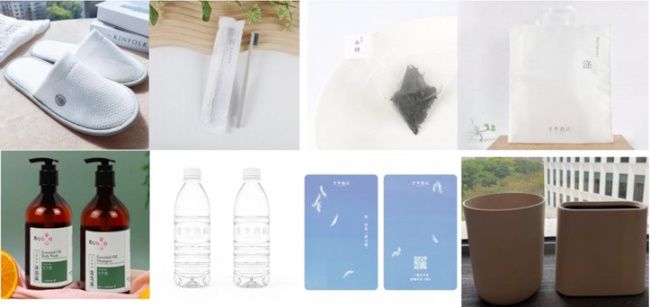 In promoting green development, He Jihong stated, "We should be aware that the most urgent issue today is the environment. Taking action to address the problem is better than sitting back and waiting for it to worsen. I hope that by setting an example, we can awaken more people's awareness of environmental protection, which is a valuable contribution." As a leading player in the hotel industry in China and one of the fastest-growing hotel groups in the world, H World always adheres to ESG principles and is committed to its sustainable quality growth. In accordance with the "dual carbon" policy and the requirements of global green sustainable development, H World will continue to integrate environmental, social, and corporate governance into its daily operations and long-term development strategy, and continue to build a governance structure that is clear in terms of rights and responsibilities, efficient in terms of operations, clean and upright. This commitment will continually enhance its ESG rating and work towards creating a better life for customers, franchisees, employees, and other ecosystem partners.
Copyright 2023 ACN Newswire via SeaPRwire.com.