H World Attends Hotel Investment Conference Asia Pacific 2023
HONG KONG, Oct 31, 2023 – (ACN Newswire via SeaPRwire.com) – From October 23rd to 25th, the Hotel Investment Conference Asia Pacific ("HICAP") 2023 was successfully held in Singapore. This conference focused on the dynamics and future prospects of the hospitality and travel industry in the Asia-Pacific region, discussing topics related to emerging travel trends, new developments in the hotel industry, and economic investment opportunities. It provided insights into the latest market trends and anticipated future directions for the industry. The conference was attended by nearly a thousand industry professionals and esteemed industry leaders. Ms He Jihong, the Chief Financial Officer of H World Group Limited("H World" or "the Group"), and Mr Murphy Zhu, President of Asia Pacific, were invited to attend the conference and delivered speeches on the Group's business and the development of the travel industry.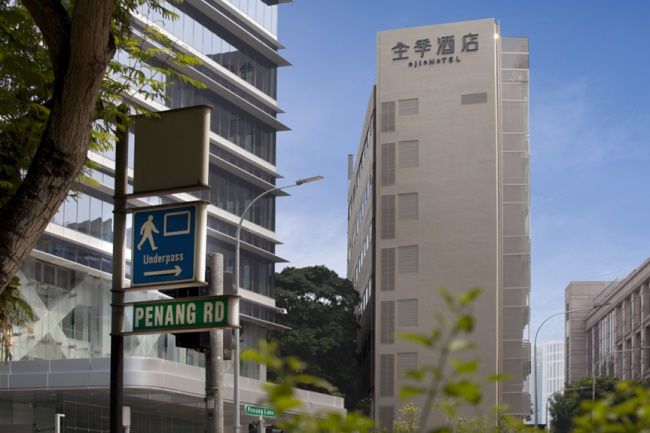 He Jihong highlighted that from the opening of the first Hanting Hotel 18 years ago, H World has become one of the fastest-growing hotel groups in the world and is currently ranked 6th in the world. H World has rapidly recovered from the impact of the Covid-19. Particularly during Chinese New Year this year, the RevPAR of Legacy-Huazhu (refers to H World's business in China) rebounded to 140% of the 2019 level. In Q3 2023, Legacy-Huazhu's RevPAR recovered to 129% of the 2019 level. Speaking about the Chinese economy and the tourism industry, He Jihong emphasized a new consumer trend where individuals of all age groups prioritize "experiential consumption", which allows them to seek happiness through relatively small budget. H World's portfolio consisting of over 90% limited-service hotels, is well-suited to meet these consumer needs. In addition, the anticipated rebound of business travel in China further contributes to the favorable outlook for H World's business.
Regarding customer loyalty programs, He Jihong stated that H World has consistently embraced technological innovation. With their in-house operational system and analytical tools, the Group has significantly enhanced its ability to attract and retain loyalty members. Currently, more than 80% of their bookings come from their proprietary platform, with over 70% of them being made by loyalty members. The Group has a membership base of over 200 million and the number is expected to increase further next year as they work on building a robust ecosystem.
Furthermore, He Jihong emphasized that H World's management and franchise model played a crucial role in the Group's rapid growth. By providing a complete supply chain and assigning on-site hotel managers to manage franchised hotels, H World ensures consistent brand quality and revenue while simplifying operations for franchisees, realizing the Group's rapid expansion to form a network effect, which is expected to open more than 1,000 hotels in the coming year.
During the "A Spotlight on East Asia – Opportunities and Challenges" session, Murphy Zhu also shared the recovery status of H World Group. The domestic consumption in the service industry increased by 21% compared to last year during the October Golden Week period, with tourism, lodging and restaurant businesses being the key drivers. As of September 30, 2023, H World operated 9,157 hotels with 885,756 rooms in operation in 18 countries. For Legacy-Huazhu, the like-for-like comparison with the mature hotel (6,500 hotels) RevPAR saw an increase of 41% compared to last year in Q3 2023, while the blended occupancy rate reached 86%. DH continued its promising business recovery trend and its RevPAR recovered to 107% of the 2019 level. In Q3 2023, H World has a pipeline of 2,970 projects. These solid pipeline results endorse the Group's growth trends in 2024. Additionally, CJA, a subsidiary of H World, operates more than 200 apartments with 30,000 units in China, creating a strong synergy between hotels and apartments with their extensive network of over 9,000 hotels. In the future, with the accelerated urbanization in China and rapid development of extended-stay segment, H world will be able to create added value for owners and investors.
Copyright 2023 ACN Newswire via SeaPRwire.com.